1. I don't think I have to preach this anymore, but please make sure your knife is sharp.
2. Peel your carrots and cut them in half so you have the root side on one end and the stem on the other. This is done so that the next step is easier and the carrots are shorter.
3. Slice your carrot by standing it up. Then carefully with your SHARP knife, make slices.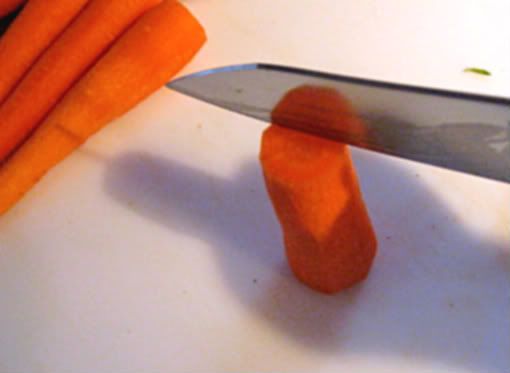 4.Next cut those slices into matchsticks.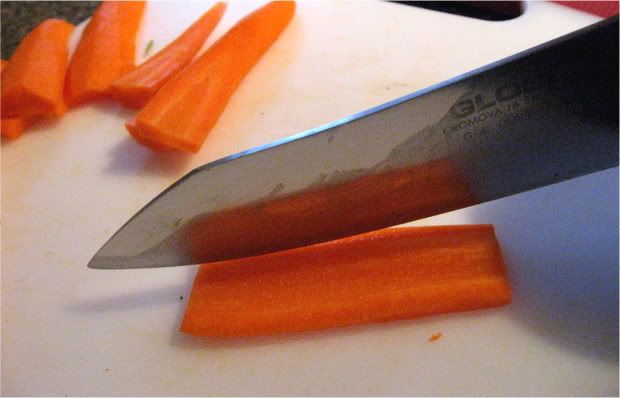 There perfect matchsticks.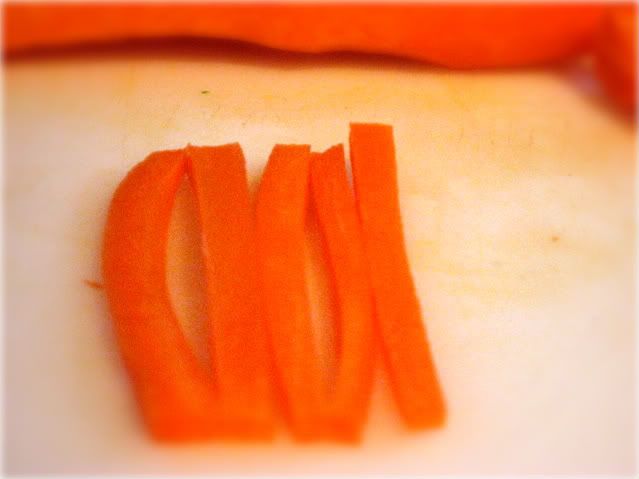 If making dice, then just flip those around and dice them up.